Are You Depressed? Santa Rosa CA Depression Treatment, Therapy & Counseling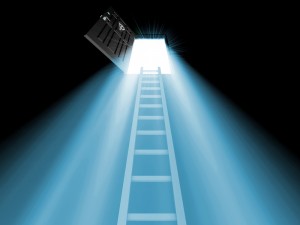 Everybody gets sad or down from time to time. But how do you know if you are experiencing "clinical depression" in Santa Rosa, how is it diagnosed, what effective forms of treatment (therapy, counseling) are available in Santa Rosa, and what does "clinical depression" actually mean?  Technically there are several forms of "clinical depression" based on different considerations and patterns of symptoms.  "Clinical depressions" includes (from least to most severe), but is not limited to: Adjustment Disorder with Depressed Features, Dysthymic Disorder, Major Depressive Disorder and Bipolar Disorder (formally known as Manic-Depression).  In addition, some physical illnesses like diabetes and heart disease can cause symptoms resembling "clinical depression".  Also, difficult losses, like the death of a family member or friend, can make you very sad, producing a natural grief reaction resembling "clinical depression" but is a normal reaction to loss that eases over time, often referred to as bereavement.
Mental health professionals diagnose your depression based on the pattern of symptoms you describe to them listed in the DSM-IV (the medical manual that is used to diagnose all mental disorders).  Surprisingly, unlike almost all other fields of medicine, mental health diagnoses (with few exceptions), are not made by determining causes, using brain scans, or other tests (e.g. there is no blood test for depression)!  Since depression diagnosis is based exclusively on a set of symptoms, how you became depressed and what caused your depression, (often involving complicated environmental factors), are not required to diagnose "clinical depression".  In terms of what causes "clinical depression", it most frequently originates by your reactions to unpleasant life situations, where your normal ability to cope is overwhelmed.  Oddly, despite the absence of the need to identify a clear cause to make the diagnosis of depression, "clinical depression" is often viewed as a "chemical imbalance", even though diagnosing depression, through a blood test or brain scan, is currently impossible.
The diagnosis is established by how you describe your depressive symptoms to your healthcare provider, and regardless of why you became depressed, drugs are almost always offered as the primary treatment (as if all cases of depression are due to "chemical imbalances" in your brain when in reality only a small number of cases are entirely due to such an imbalance).  Unfortunately most types of depression are treated predominantly with drugs even though the very best science indicates that the causes of depression are multifaceted, usually due to problems in your environment, and in a smaller subset of cases purely to genetic and biological factors.  Most commonly the reason for your depression involves pronounced stressors or difficult life circumstances that overwhelm your normal ability to cope, resulting in distress, feelings of helplessness or hopelessness, demoralization, and finally depression.  Therefore the starting point for understanding and resolving your depression should be talking to a trained mental health professional to learn skills to work through and sort out your feelings, rather than take a drug.  As described in prior articles, depression can be a sign or symptom related to complicated feelings and life dilemmas (see "The False Self Syndrome Depression Syndrome" & "Moving Through Depression, Anxiety & Stagnation by Finding a Path With Heart".
Unfortunately over the past decade studies have shown that psychotherapy and counseling are recommended less and less often and drugs more and more, even for very common forms of depression with clear psychological precipitants!   As a general rule, you should always request a clear rationale by your healthcare provider as to what she or he thinks is causing your depression (the type of depression you have holds important treatment implications).  If your provider cannot give you a clear rationale, give serious consideration to seeing a specialist, such as a clinical psychologist.
If you are struggling with depression or other important unresolved issues, you deserve to get the help you need to lead a better, more fulfilling life. Feel free to call me anytime. It can be a great relief to open up about your concerns to a trained professional.
Thank you for reading this article and I hope it was helpful. Good luck!  Please post your comments or reactions on my website. To get more information on important wellness and mental health issues please see other important articles on The Ryan Review.